Duck is a very popular ingredient in Vietnamese cuisine because it is rich in nutrients and good for your health.
New spot: The modern interior of Duck Plus.
According to Oriental medicine, duck meat helps promote kidney function, detoxify the blood, enhance general health and support cardiovascular treatment. It is also presumably good for cancer patients undergoing chemotherapy and radiotherapy.
In Hà Nội, everyone is familiar with street food stalls at which duck meat is made into different dishes such as Vân Đình grilled duck, duck hotpot with bamboo shoots, stewed duck, among others.
At conventional markets, grilled Guangdong-style duck meat is widely sold.
Recently, another option has appeared for diners – a Chaozhou-style duck restaurant named Duck Plus at 38 Hàm Long Street.
Chaozhou or Teochew duck is originally a Chinese dish, which is familiar among Singaporean people like Hainan chicken rice, frog soup, or chili crab. At street corners or food courts in Singapore, diners can easily find a true Chaozhou duck restaurant. They can also find out more about the dish by searching on Google for 'Teochew Braised Duck' or 'Lor Ark'.
Chaozhou cuisine is well known because of its intense flavours and aromas.
Chaozhou duck does not have crispy skin like Vietnamese grilled duck and it tastes as if it was steamed. However, the duck meat is truly tender and buttery with a strong aroma of herbs. To this end, the cooks have to treat the meat meticulously according to Chaozhou culinary principles.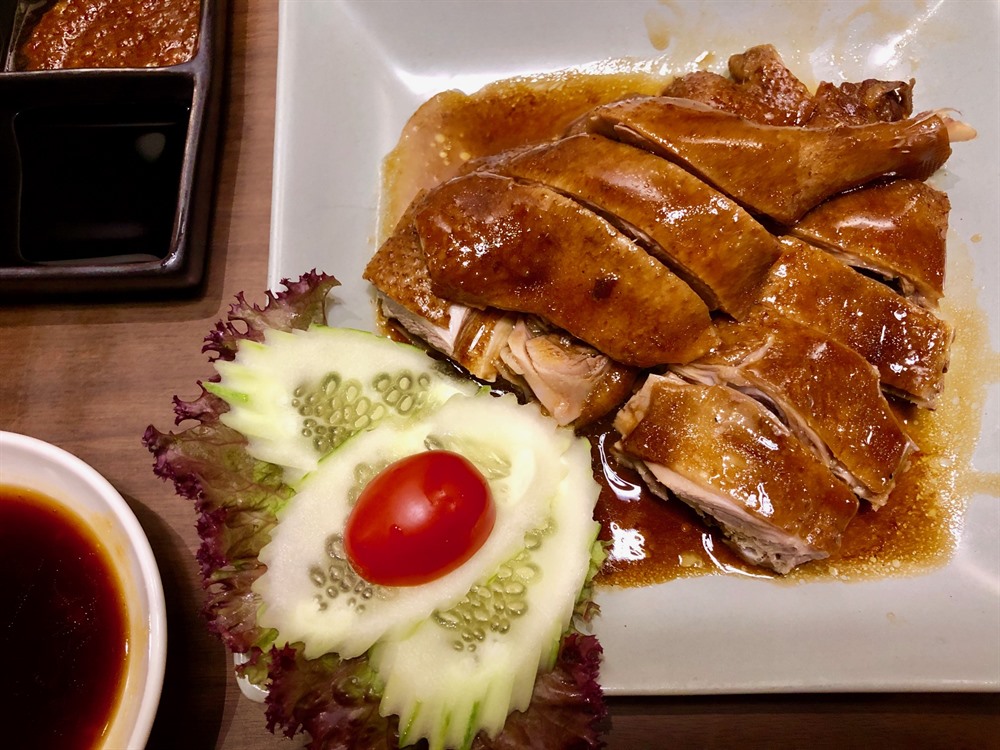 Rich sauce: The duck meat is truly tender and buttery with a strong aroma of herbs. VNS Photos Hoàng Linh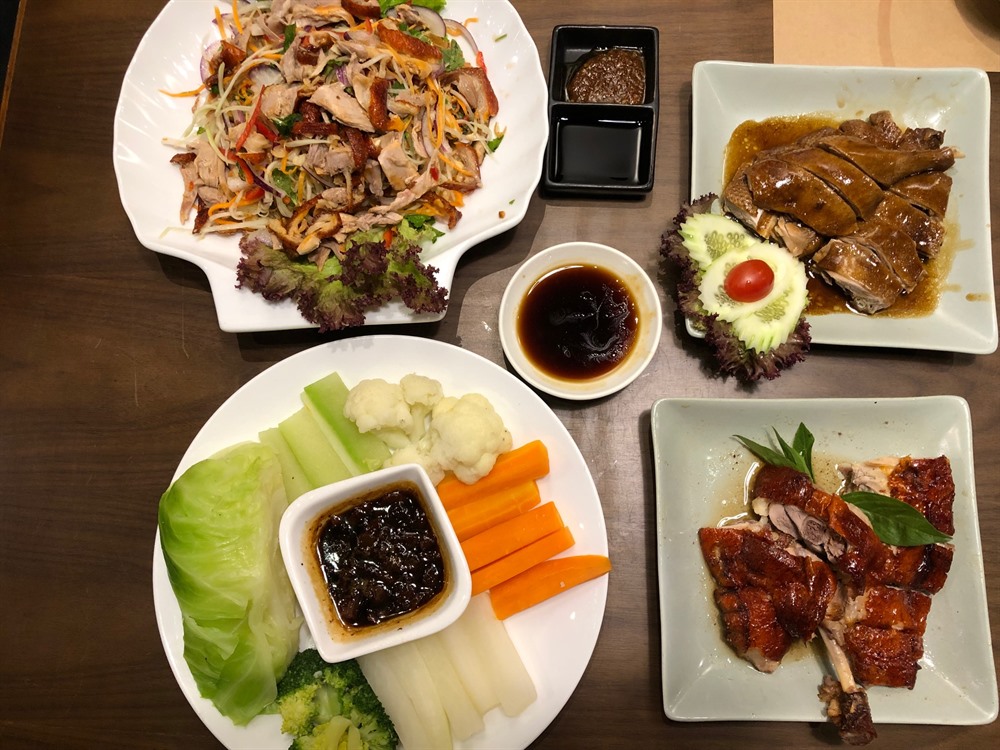 Something for everyone: A wide range of duck dishes give diners a lot of choice.
Fresh duck, after being washed and cleaned, should be braised in a big pot with more than 20 kinds of herbs such as clove, Sichuan chili, Chinese liquorice and cinnamon.
The cooks have to follow a specific order when adding herbs to the broth rather than putting them in all together. They all add to the "golden recipe" for a successful dish.
The owner of the restaurant has created a new dish – grilled duck with plum sauce. The skin of the duck in this dish is very crispy like that of grilled pork as you might see at food stalls.
For me, the plum sauce is intense and salty because the duck meat is well seasoned and for my companions, the sauce is sour. You should eat the grilled duck hot so that the skin remains crispy. If you wait, the skin will become too tough.
I fell in love with the herbal duck noodles by Hải Ký restaurant in HCM City, where I think they serve the best dish of its kind in Việt Nam.
In a bowl, even a quarter of a duck is not enough. So, I didn't expect much from any other kinds of duck noodles. However, I have to admit that you should try the dish in Duck Plus at least once. Why? I realise that the cooks here have really made the dish special. The broth is rich and aromatic. The herbs are not overpowering and the dish is served with vegetables.
In order to balance the meal, you should order some grilled duck salad or boiled vegetables.
Duck Plus Restaurant is a new address on the Hà Nội culinary roadmap. However, this is an attractive and worthwhile stop for those who miss the taste of Triều Châu cuisine. VNS
Duck Plus
Address: 38 Hàm Long Street, Hai Bà Trưng Dítrict.
Hours: 10am-10pm
Price: about VNĐ300,000/pax
Comments: nice place, convenient location, amazing taste, good prices.
Vietnamnews.vn